ABOUT THE CARTER FIRM P.C.
For over 30 years, I have represented clients in difficult cases ranging from bankruptcy to taxation. I started my career as an attorney at a large, local law firm, doing big firm litigation work. After a number of years, I decided that I wanted to help people on a more personal level - I wanted to get to know them, hear their stories, and have the ability to treat them as more than just another case file number.
That is why I opened my own law firm, The Carter Firm P.C., in Gainesville, Georgia. Given the opportunity to help clients one-on-one was extremely rewarding. Soon after, I developed a unique strategy - combining meticulous attention to detail, deliberately aggressive strategies and harmonious client relationships - that has helped my clients achieve positive results in whatever legal situation they are in.
Advanced Degrees Of Success
In addition to having a law degree, I also have a masters degree in taxation. This advanced degree not only greatly benefits my clients in tax law and bankruptcy cases, but the discipline I learned as a result of getting this degree helps me focus in on the issues that really matter in all my clients' cases - from DUI and criminal defense, to personal injury and family law.
But don't think these degrees make me stuffy or unapproachable. To the contrary, I love talking with my clients and have a stellar reputation for communicating with clients and keeping them informed about the status of all the issues in their case. In fact, I give out my text number to all my clients and invite them to contact me anytime, day or night, to discuss their case.
To find out more about my background, I invite you to click the link below.
Helping Clients Solve Their Legal Issues
At my law firm, I am a lawyer who takes great pride in helping people resolve their legal problems. While my primary focus is personal bankruptcy, I offer many other legal services to help clients move forward with their lives. Unlike many law firms, I take the long view, look at the big picture, when representing my clients.
The Carter Firm P.C. serves all of the Greater Atlanta area, including Gainesville, Georgia. Call me today for a free consultation about your legal issues and we will formulate the best plan of action for your case. I also offer affordable legal services with payment plans that fit any budget. Call 770-287-8850 or send me an email online today.
We are a debt relief agency. We help people file for bankruptcy relief under the Bankruptcy Code.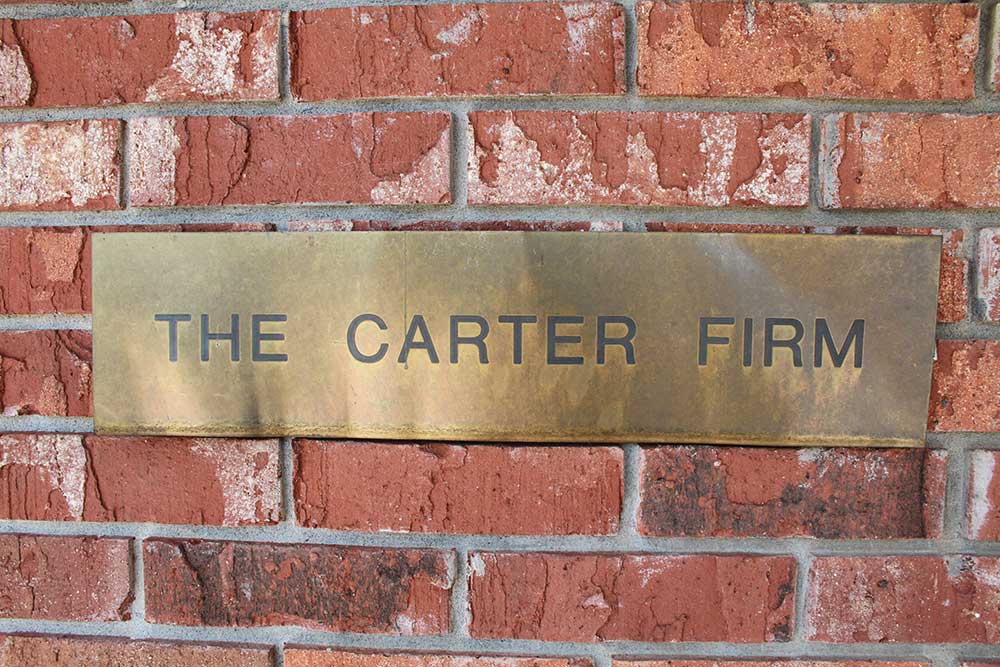 The Carter Firm P.C.
621 Spring Street SE
Gainesville, GA 30501
Map & Directions
CONNECT WITH US